9H3RS
... operated by DL3LAR 1999
---
During my holiday trip to Malta, I enjoyed operating as 9H3RS from 21st until 26th of october 1999 on Gozo island.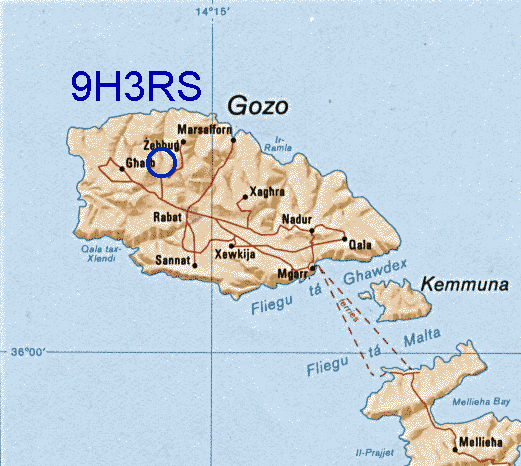 To reach Gozo, you can choose two ways:
1) flying 15 minutes with this old helicopter from Malta International Airport to Gozo heliport. The heli is an old russian one licenced to Bulgaria and operated by Malta Aircharter.
2) take a bus and the ferry with 4 hours travelling ...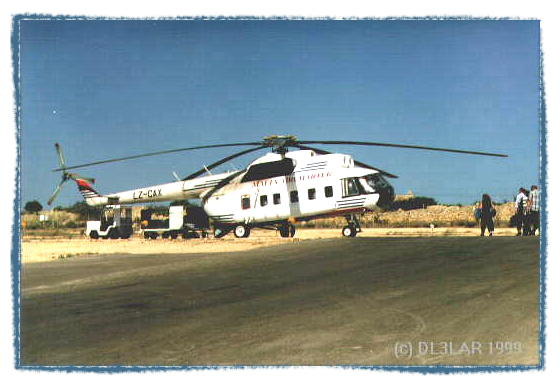 After reaching the appartement, antenna setup was started ... I used a Spieth fibre-vertical at a length of 10m and two radials at a length of 20m each. The antenna worked well on all bands expect 160 and 80m. For 80m I added a small coil of about 20 turns at the feed point. No matching was found at 160m so I didn't used it.
The appartement was located at the end of a small village near the open country. In the early morning lots of the islands inhabitants started bird-shooting ... it wakes us up sometimes ..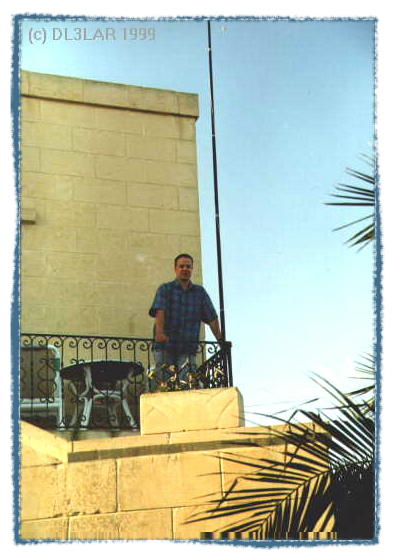 Inside the flat, I used a small desk as "shack" and operated always in CW, my favorite mode. Even on 9H3 small pile-ups came up and it was very nice being again on the other side ...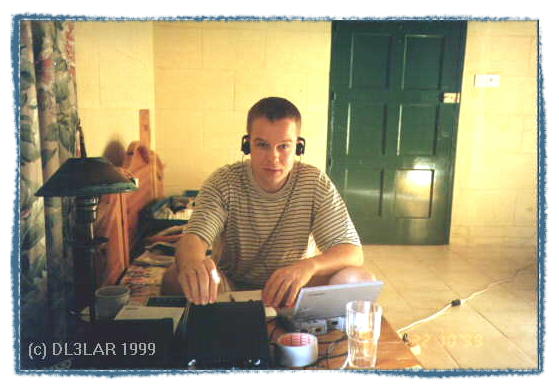 I used an ICOM IC-706MKII in combination with the AT-180 antenna tuner. After some experience with the antenna, the tuner found matching points in all bands expect 160m. For the next time, I will better use the AH-4 antenna tuner, which is designed for end-feeded antennas. Logging was done with a Toshiba libretto, which has indeed a small keyboard but is manageable even in pile-up situations. The station was powered from a small light-weight switching power supply. Everything expect the Spieth pylon fits in a pilot's flight case and can be declared as hand lugagge at a weight of about 9kg.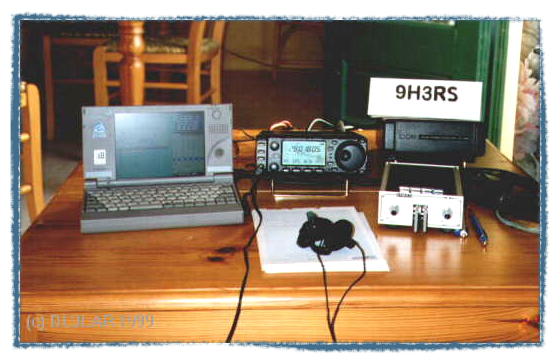 Your QSO with 9H3RS will be acknowledged with a QSL card showing the azure window on Gozo Island.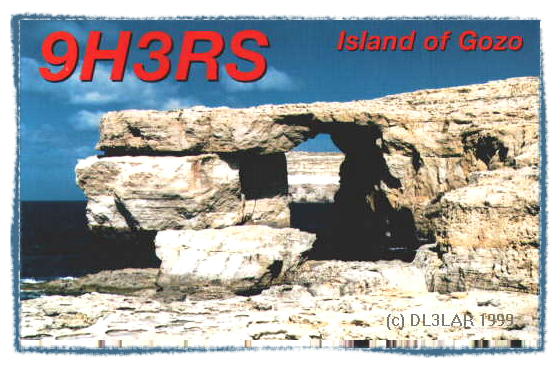 ---

published: 06.06.2001
last modified: 21.07.2002
Copyright © 2002 DL3LAR
All rights reserved.